My Various Painting Styles

Your memories brought to a canvas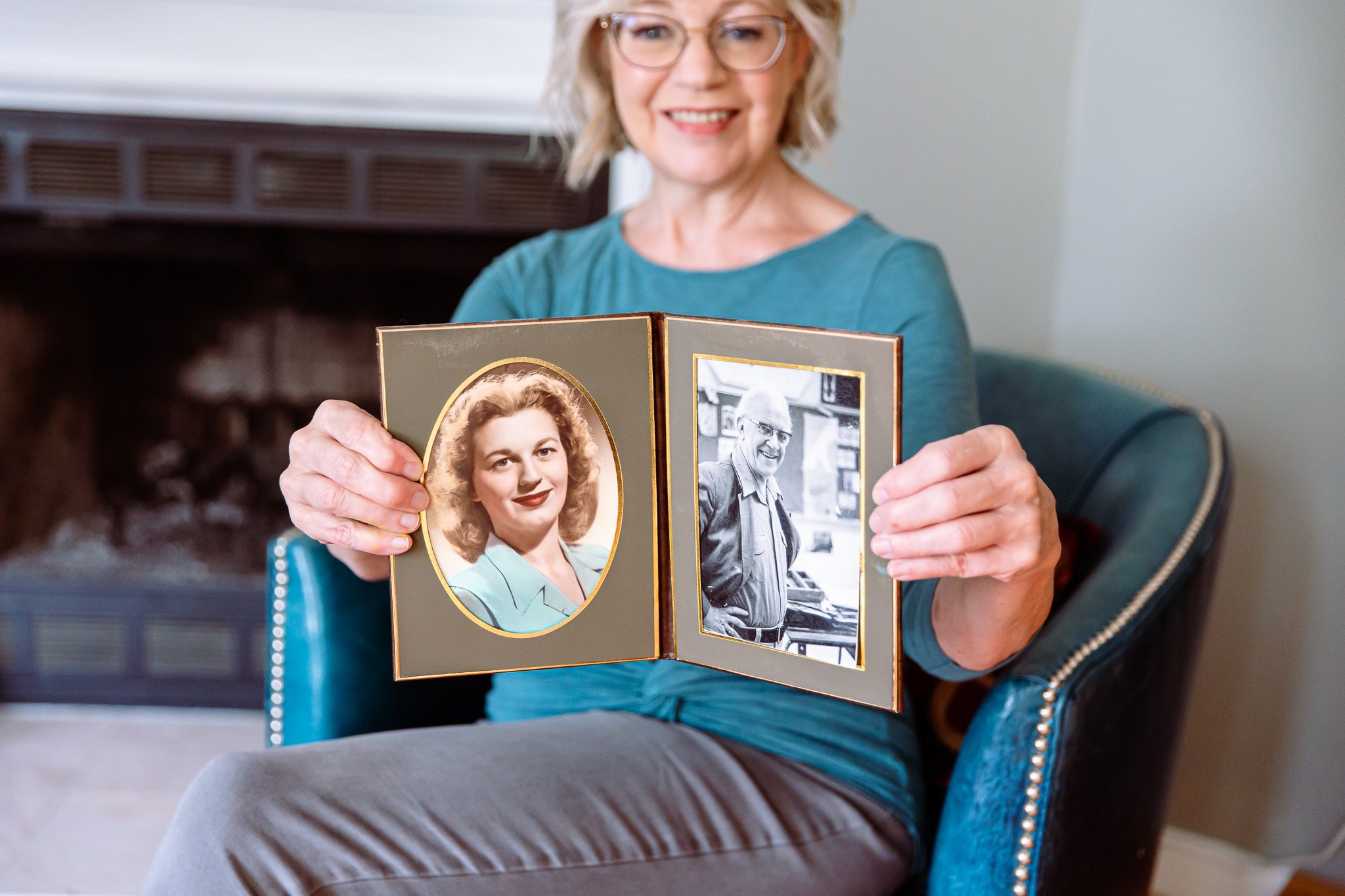 You could say becoming an artist was my destiny, and you would be right. Here's the thing – my mother, a college art student, married my father, her art professor. Growing up in a mid-century modern home in Arlington VA designed by my father, I was surrounded by the arts in all its many forms. A typical day at my house would find my father in his study playing violin, guitar, singing, sketching, or creating in one way or another. My mother was in the living room, almost always standing over one watercolor painting or another. I might have been sewing, playing piano, writing, or making 3-D gifts for my friends.
I grew up hearing about atmospheric perspective, values, cool and warm, light and shade, form, contrast, and mostly composition. I was encouraged to use my time creating in one way or another. I was never allowed a paint by number set.
Create I did. I studied classical piano for 12 years, becoming internationally rated by the Music Teacher's Guild. I also played guitar, made my own clothes, refinished and repurposed furniture, and learned finish carpentry. I wrote poems and an award-winning essay. I did everything but paint. I had no interest in painting for much of my life. However, I absorbed.
Then one day, at age 59, long after my parents were deceased, I decided to take a 3 hour course at an art gallery on acrylic painting "just for fun." I was hooked. There is a book by Elizabeth Gilbert called "Big Magic" in which she describes that moment when a creative idea that has been dancing around in the universe, and the person who has been waiting to discover it, come together. That's how it was for me. I never even knew I could draw, but the colors, composition, brush strokes, perspective, somehow all made sense to me. Since that very moment of revelation, I have felt my parents painting through me. It is one of the ties that binds me to them.
I feverishly began painting using acrylics and spent some time exploring the medium of gouache. However, I am in love with the vibrancy of oil paints. I love the freedom of oil painting – moving the paint around on the canvas, watching a painting come to life with just a few highlights or dabs of the brush. I love the texture of oil paintings, being able to use a brush or palette knife, to create a painting with identifiable strokes that catch the light in varying ways.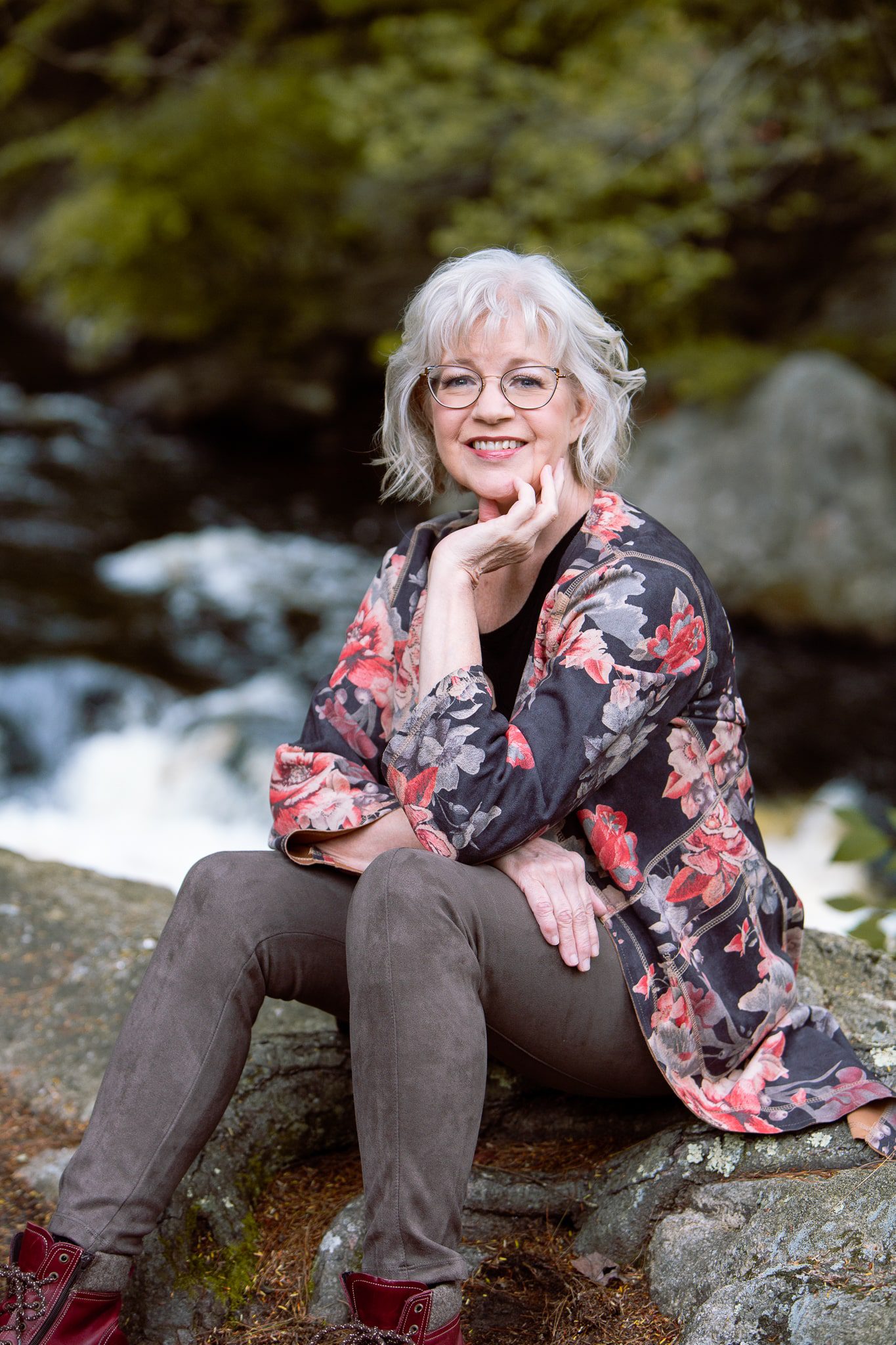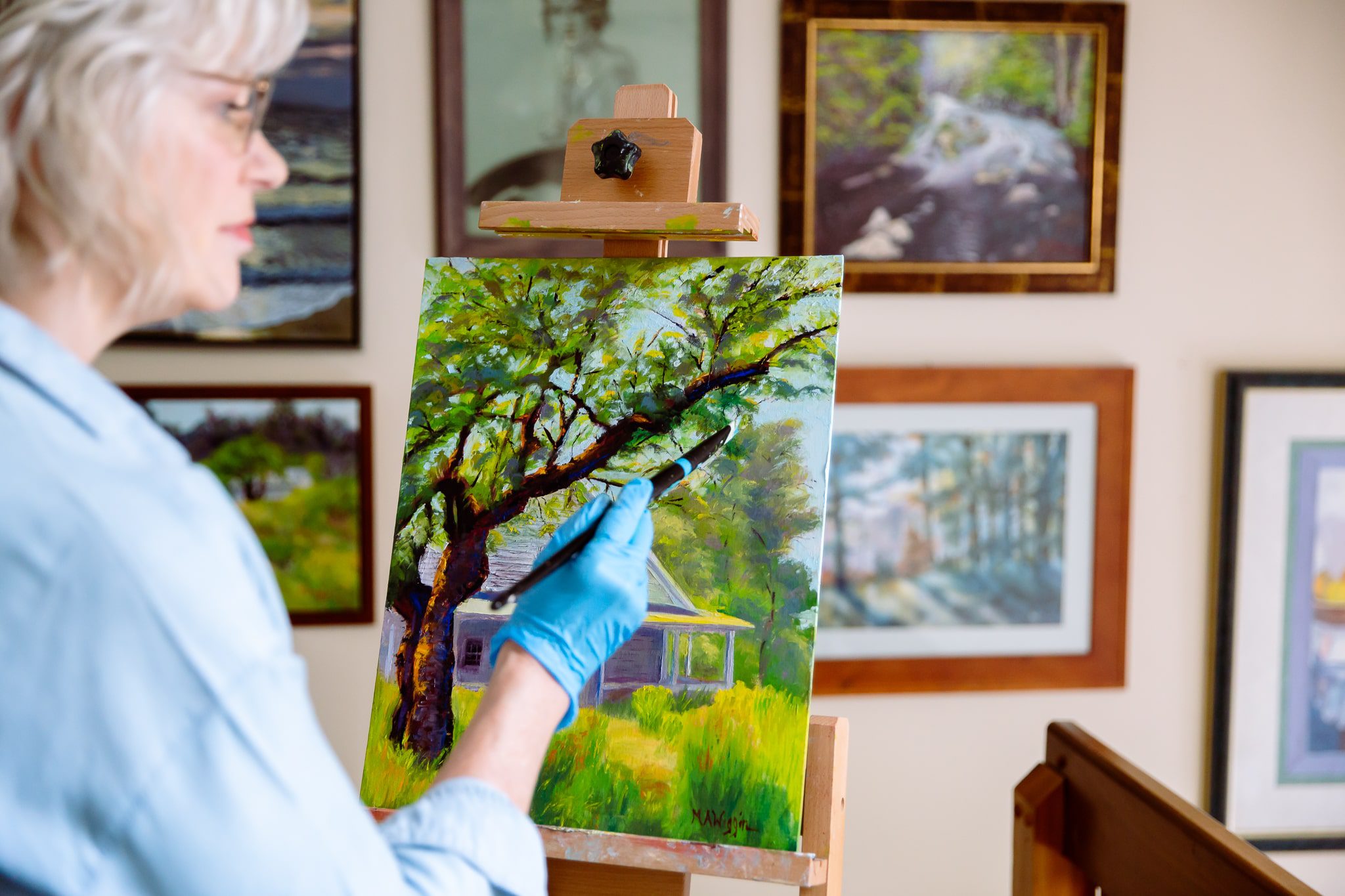 One of the biggest gifts of painting is now seeing all of the details, the colors within the colors, the light, and the artistry in nature that escaped me in the past. My hikes and drives often take longer now, as I am constantly capturing all the glorious scenes around me.
I hope you enjoy viewing my work. Feel free to reach out if you would like a custom painting of a meaningful place or picture. I love to create work that evokes great memories for you.
I live in New Hampshire and am surrounded by 4 children and 8 grandchildren. It is an active, exciting, blessed life.



Originals
Oil, Gouache, or Acrylic as listed
8X10 – $300 Framed

9X12 – $400 Framed

11X14 – $450 Framed

14X18 – $500 Framed

16X20 – $575 Framed

12X24 – $575 Framed

18X24 – $650 Framed

20X30 – $750

24X36 – $900

30X36 – $1000
Prints
All prints are made with a fine quality digital capture and artist quality heavy textured paper.
8X10 – $50

11X14 – $115

16X20 – $150

12X24 – $150
I would love to hear from you!
Ask me about framing and shipping

Address
9 Adams Ave, Merrimack, NH 03054